Why do we ask for an exact amount?
When you meet with a prospective donor about a gift, they are expecting you to ask for an amount. How often does a donor say, "I know you have something in mind," "What did you want to ask me for?," or, even, "How can I help?"
The donor assumes you have something specific to ask for because you set up the meeting. If you are clear with the donor in advance, then the donor is expecting you to ask.
What if you say, "would you consider a gift to the Settlement House"? The phrase the donor hears is "a gift," which translates to them as "any gift."
It sends the message that any gift is a good gift.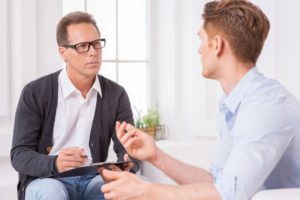 But when you ask for $5,000 to the Settlement House, then the donor knows you thought about asking them for that specific amount. It means you thought about their capacity, past gifts, relationship with the organization, what we're trying to accomplish, how they can help, and what their peers give.
You're telegraphing an awful lot by asking for something specific. It makes an impact on the donor, on the way you say it, and the way you come across to the donor when asking for that amount. It means this amount is important, and your gift will be meaningful.
What holds you back?
Often, you might be afraid of asking the donor for too much. Other times, you may be worried about asking for too little, or not knowing what to ask for at all. And for many of us, it's just awkward to ask a donor for a gift, no matter the amount.
It's impossible to hit the nail on the head each time. We don't have all the facts all the time, and we don't know what the donor is capable or interested in contributing until we get in the meeting and make the ask.
If these things aren't holding you back, then it may be something else. Is it not the right time to ask? Are you not the right person to make this ask? Do you need someone as a partner to go with you?
Often these three items are at the root of the four main concerns fundraisers have when asking. Remember – you and the donor are both on the same side. You both care about the cause and want to move the organization forward.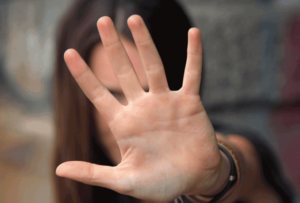 Rest assured, you'll almost never hear a categorical no. Why would the donor meet just to tell you no when you've made your intentions clear?
It's okay to negotiate. This doesn't mean you didn't ask for the right amount, it just means the donor is comfortable at a different level which can be for any number of reasons.
Always remember it's not about you. You're only the messenger. Whatever response you get is not a reflection on you, but on the donor, where they are at, and their current relationship to the organization.
Watch my 10-minute video training to learn the power of asking for an exact amount:
Want to watch more in-depth fundraising videos like this? Access all of the video trainings and resources available at Asking Matter by signing up for a free 30-day trial of membership.
find us on social media
connect with asking matters on facebook, twitter, and linkedin for more fundraising advice, news, and important updates!