Boards and Asking Styles: A Roadmap to Success
Brian Saber's second book is out now!
---
"This book is indeed a 'roadmap' and every board member and executive director should have a copy. I particularly love how Brian talks about leadership, camaraderie, and developing everyone's personal story."
– Andrea Kihlstedt, Co-Founder, Capital Campaign Masters
---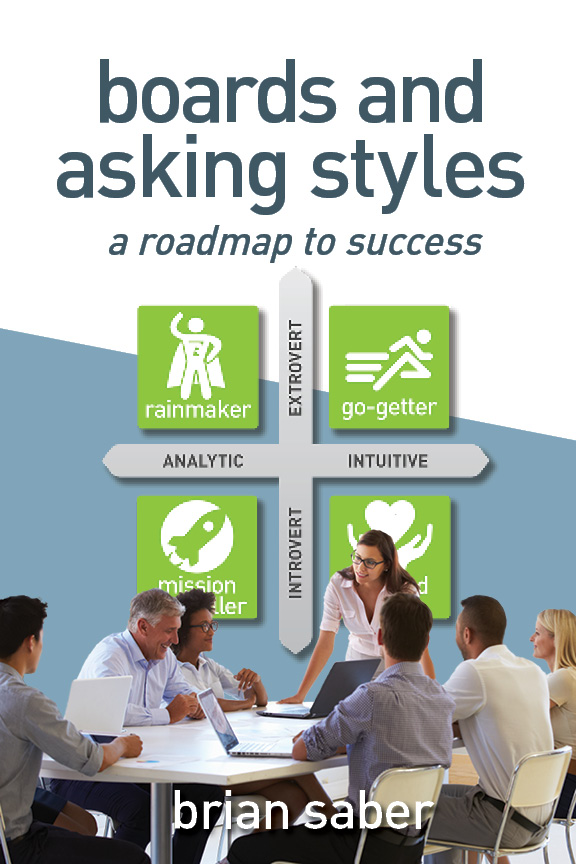 Asking Face-to-Face: What Does That Mean Today?
Free videos and materials to help your organization through the COVID-19 Crisis.
Sometimes words seem meaningless. These days, almost everything sounds trite knowing the magnitude of loss we're all facing. But I do need to say I hope you and yours are well, and that your nonprofits can sustain themselves. We are an incredibly wonderful part of society in every way. Can you imagine what wouldn't exist without the nonprofit world ? I can't.
Many of your peers have asked me whether you're worthy of funding now. Whether it might be unseemly in some way to be asking at this time, especially if you're not providing life-saving services.
I strongly believe you should ask. It's all about how you ask, not whether you do. If you acknowledge the horrific situation while also talking about the impact your organization has…and will have when we get through this pandemic…you are being respectful while underscoring the importance of your organization.
I would propose if you don't ask you are signaling you're not important – that your survival is not important. If that were the case, why did you exist before today and why did they support you then? Your work is important to society and we need you here next year.
On March 23rd, I ran a webinar to reach out to our community and hear their thoughts. It was incredibly heartwarming to connect with so many members of our wonderful non-profit world, though I am deeply saddened by the incalculable challenges you all are facing. If you didn't get to join me live, the video and slides are available below, along with several video recordings and resources to help you and your organization. I also wrote seven scripts/emails to use with various donors in the context of asking for gifts.
access the recording and additional resources here >>
With all my good thoughts,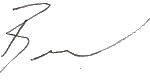 Brian Saber, President of Asking Matters
Welcome to Asking Matters: Home of the Asking Styles
This breakthrough concept makes it possible for anyone to become a more effective fundraiser. Your Asking Style is based on your personality and unique set of strengths when asking for gifts. You'll be confident and comfortable making face-to-face asks once you know yours.
Take the free three-minute assessment and learn how the strengths of your personality can help you raise more money!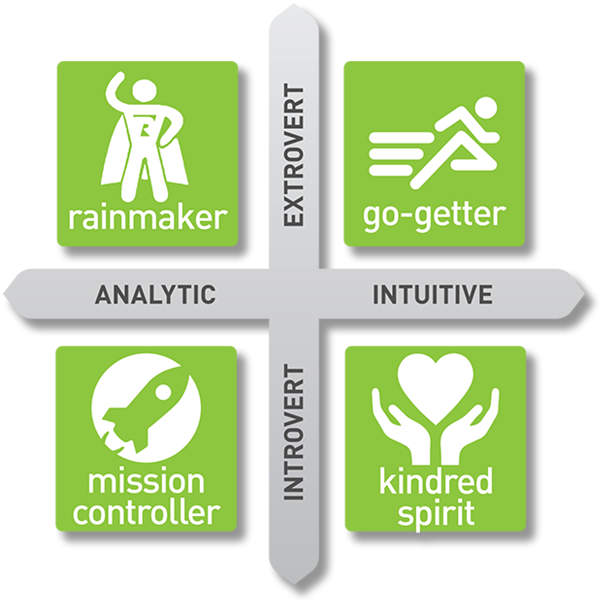 Asking Matters
Start Where You Are… and Learn How to Do It Your Way
Asking individuals for money is anxiety-provoking for most of us, especially without training. Brian Saber and the Asking Matters team can give you that training and get you past that anxiety so you can raise the money that makes your programs sail.
If you're ready to raise more money and get out there more often, here are three amazing ways to become a more comfortable and effective asker.
Choose the one that makes the most sense given where you're at today: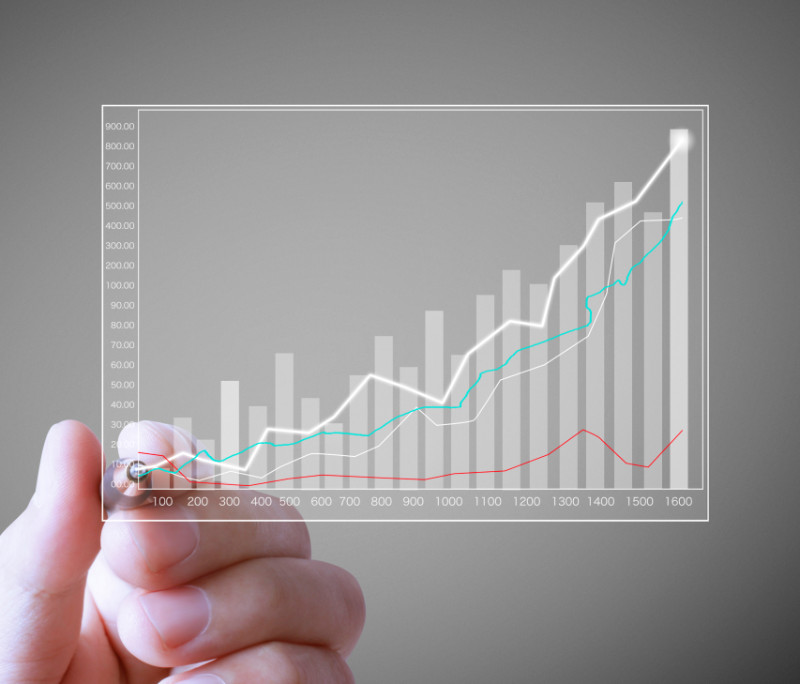 FREE Four-Part Workshop for Fundraisers!
Don't Ask, Don't Get starts July 20th
Become a lot more comfortable asking for major gifts and other funding at your own pace. Register below!
Asking Matters Membership Open Now!
Deadline: October 11th, 2019
Do you need to become more comfortable and effective asking your best donors face-to-face for gifts?
Do you struggle with:
fear of rejection

knowing what to request

fear of asking for too much or too little

how to make the actual ask

figuring out who to solicit

trying to get your whole team asking…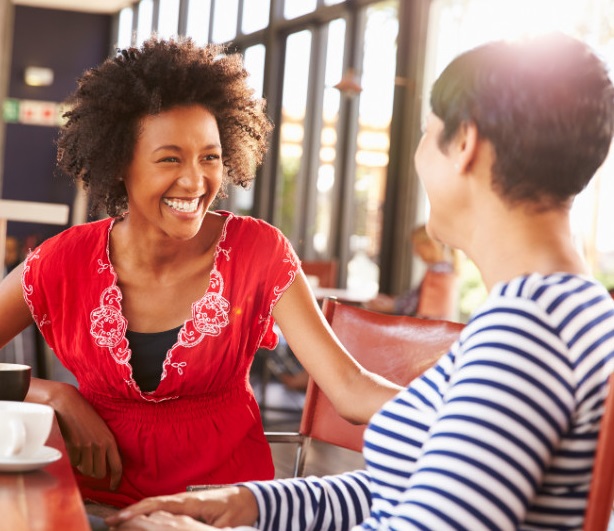 ---
Asking Matters membership is your solution!
*the largest on-line resource on asking in the world*
*home of the Asking Styles*
*a chance to learn from asking expert Brian Saber (and others!)*
only $29 a month (cancel when you want with no fees)
ENROLL NOW
Deadline: October 11th, 2019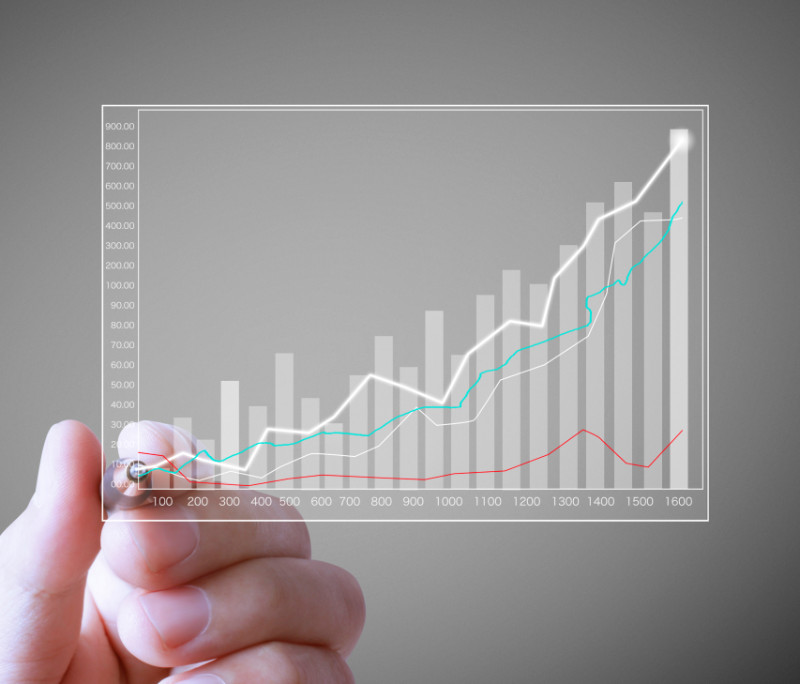 FREE Four-Part Workshop for Fundraisers!
Don't Ask, Don't Get is LIVE NOW
Become a lot more comfortable asking for major gifts and other funding at your own pace. You can still register below!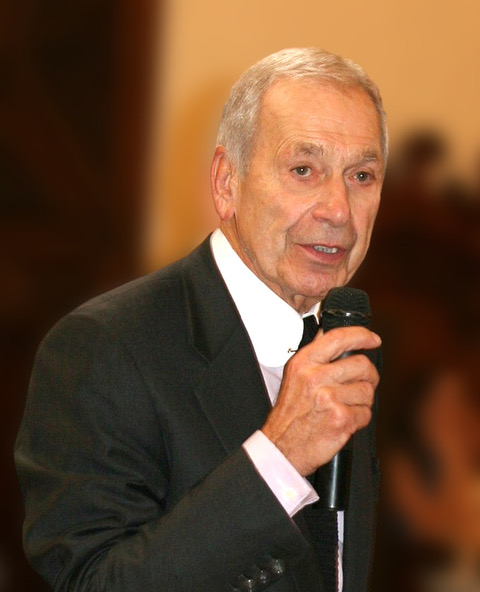 Listen to the Fundraising Master: Conversations with Jerry Panas from 2018
Brian Saber had the honor of sitting down with Jerry Panas for five days in 2018. They covered many of the key topics Jerry wrote about over his singular career.
On the anniversary of Jerry's July 2018 passing, Brian and Felicity, Jerry's widow, were delighted to share these conversations with the field.
Get your board more involved in fundraising!
Are you beating your head against the wall trying to get your board fully committed to fundraising?
Do you think your board members are not making personal gifts that represent their commitment and capacity?
Do your board members begrudgingly send out invitations and solicitation letters year after year?
Does everything seem to fall on deaf ears?
Here's why, rubber stamps don't fundraise!
Through this on-line course, you and any team members will be guided through an assessment of your board, the identification of priorities for change, and the creation of an action plan designed to help board and staff leadership be more effective.
Sign Up Now and Your Board Will Be More Engaged in Fundraising This Year!
The Asking Styles Book is Out Now!
"It's the best antidote I've read on taking the fear out of asking.
It will make you successful. If you already are, it will make you more so."
-Jerry Panas
Available now!
learn more about the book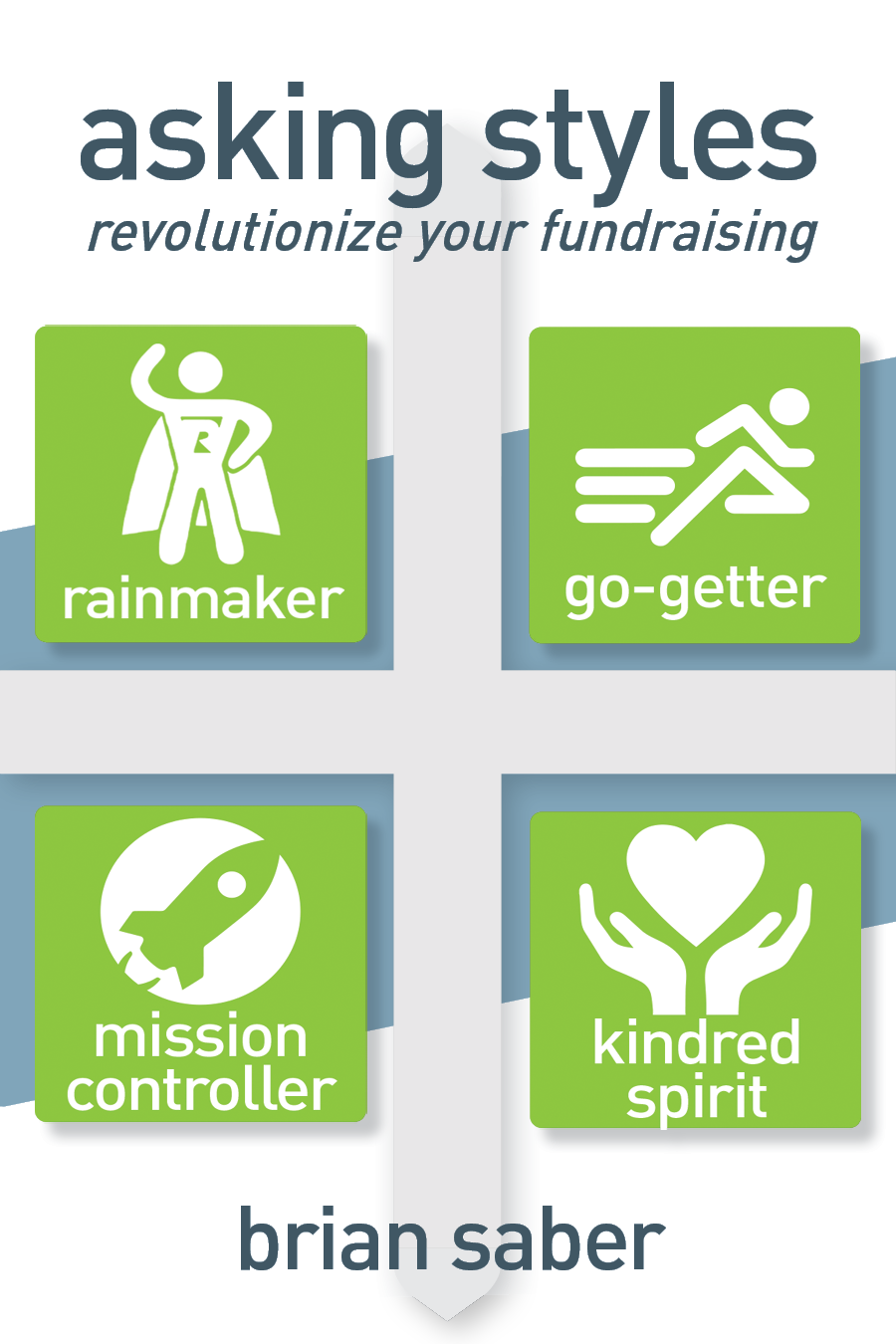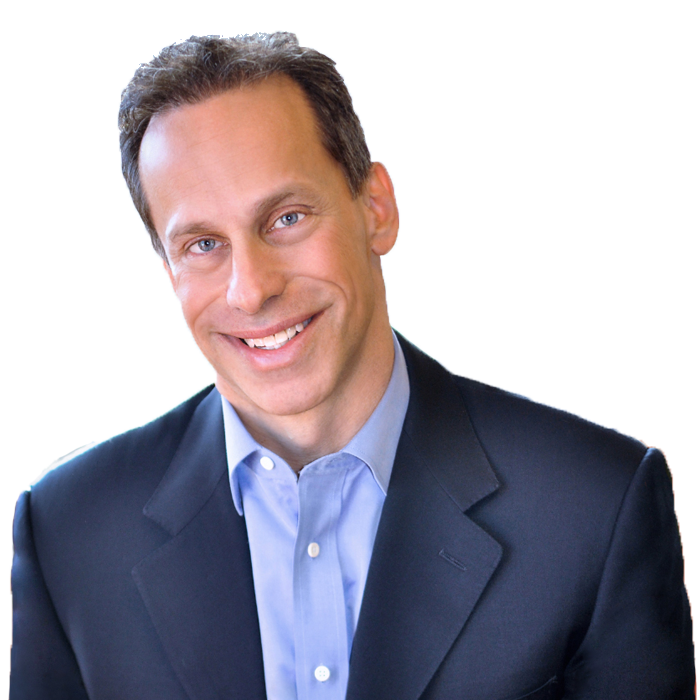 Practical Online Fundraising Training
Led by Asking Expert Brian Saber
Thousands choose Asking Matters to become more effective at finding donors and asking for gifts. It is THE most effective and acclaimed online resource for any fundraiser who wants to become more confident, motivated, and successful asking face-to-face.
Led by Brian Saber and his team of well-known fundraising experts, Asking Matters can help you become a top-notch asker. Join Asking Matters and raise more for your organization than ever before.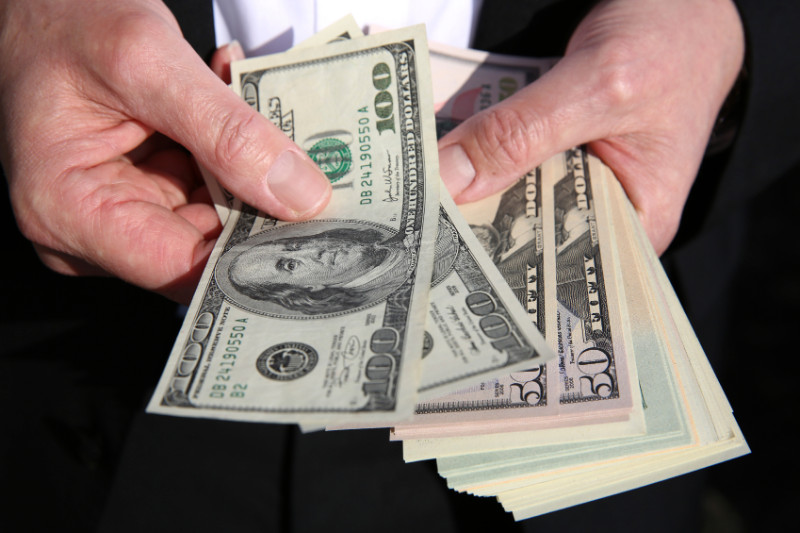 There are several important lessons you need to understand when it comes to asking for the big bucks. Today I want to share three of them with you. Getting these three things right ultimately led to the largest single donation I've ever solicited in my entire life.
Now, while I can't guarantee that if you follow these lessons you'll bring in millions of dollars like I did, I can promise that if you DON'T understand these three things you're putting yourself in a much tougher position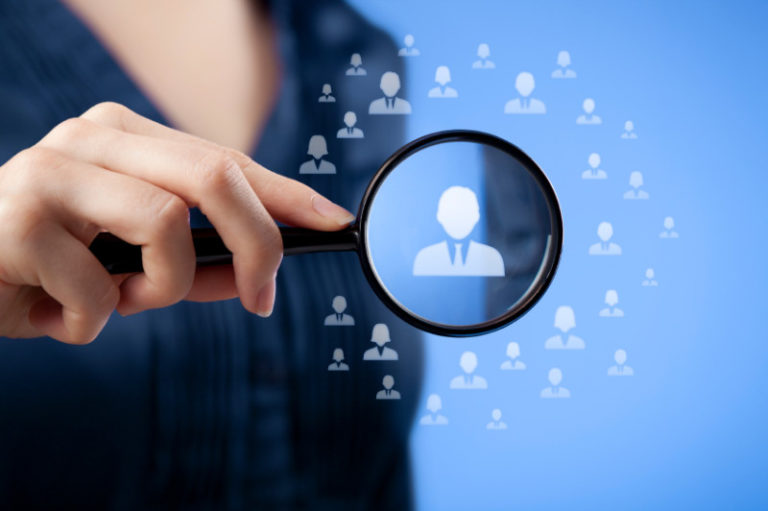 If you're like most fundraisers, you've got way too many potential prospects. Some days it seems as if everyone can be a prospect – including your mother! The sheer magnitude of the job is enough to stop you dead in your tracks.
But here's the thing, if you set out to cultivate everyone, you'll cultivate no one. And if you cultivate no one, I can guarantee your solicitations won't result in the gifts your organization needs to thrive
See what members are saying about Asking Matters
"When I ran across Asking Matters and the Asking Styles Assessment, I finally realized anyone could ask, and success is based more on catering to one's particular strengths than trying to be something one is not. I feel so much more comfortable with my role now."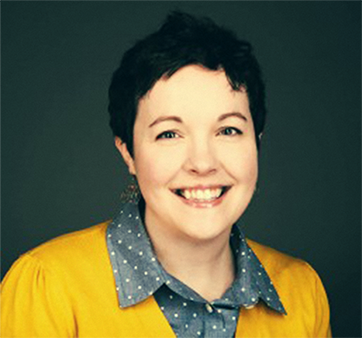 Kylie Pierce
Develoment Officer
Rome Capitol Theatre
Read Kylie's full interview
"Asking Matters does a great job of focusing on the asker and what strengths he or she brings to the table. I find great comfort in being able to approach the asking process through the lens of Styles, particularly when I'm training board members or volunteers."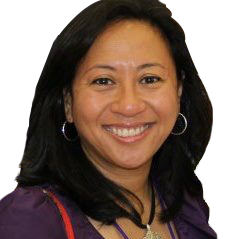 Ninette Enrique
Director of Development
St. Lukes School of New Canaan, CT
Read Ninette's full interview
"It wasn't until I learned about the Asking Styles and that I was a Kindred Spirit that I understood I don't have to be everything to be great at my job and make an impact. This has led to much less stress which means I'm more present, confident, and authentic with donors and prospects."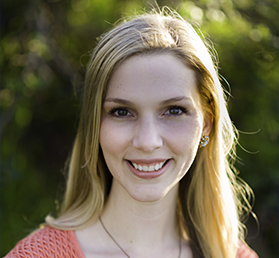 Sarah Janzen
Major Gift Officer
California Academy of Sciences
Read Sarah's full interview
See what members are saying about Asking Matters
"When I ran across Asking Matters and the Asking Styles Assessment, I finally realized anyone could ask, and success is based more on catering to one's particular strengths than trying to be something one is not. I feel so much more comfortable with my role now."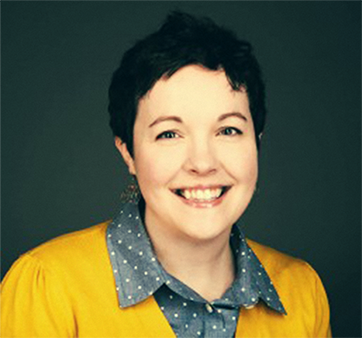 Kylie Pierce
Develoment Officer
Rome Capitol Theatre
Read Kylie's full interview