training packages
Brian leads solicitation training both on-site and remotely through webinars and conference calls. What works for your team? Maybe it's an on-site training and ongoing support to reinforce the material. For board members perhaps it's our Fundraising 101 for Board Members webinar followed by an on-site training. And maybe you add on one of our premium webinars where we dig into the ask. Whatever your need, we can pull together products and services to meet it.
Webinar Training Series: Brian develops and conducts training webinars for board and staff members who are located in offices across the country or around the world. These trainings often include a series of webinars with homework assignments for participants between sessions. Webinar trainings can be custom-designed to address the needs of specific organizations.

On-Site Asking Training: Brian leads on-site training for board, staff, and other fundraising volunteers. These sessions vary in length from 2 hours to a full day, depending on the needs of the organization. Brian uses the Asking Styles as a basis for hands-on, experiential training that includes exercises, break-out groups, and significant discussion time.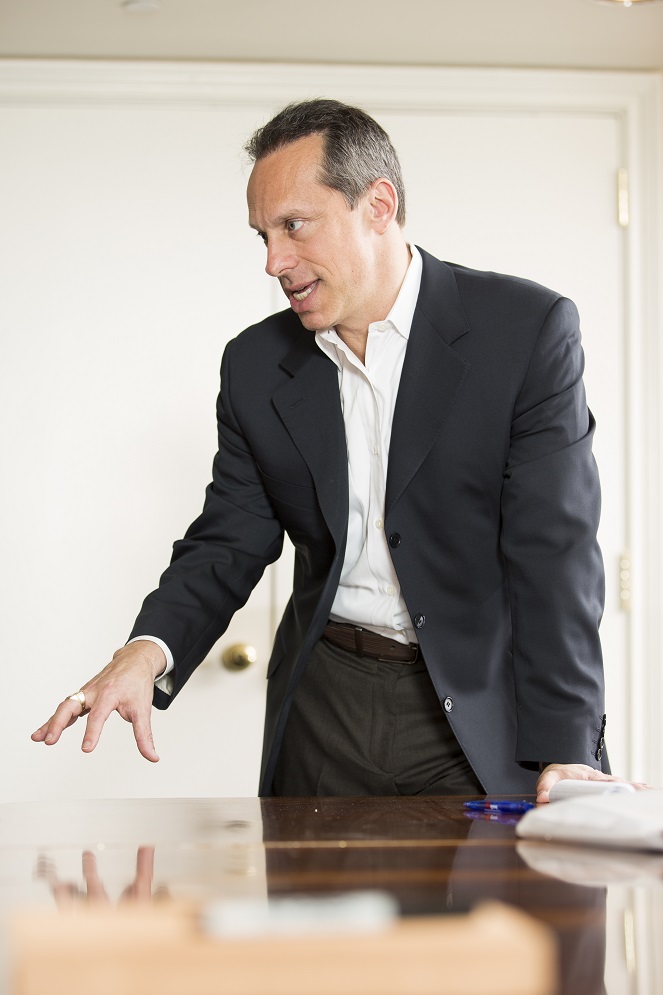 full-day advanced training
Did your shop leave money on the table last year?
Make sure it doesn't happen this year by investing in training. Most of us don't get enough, and even if we do, we need to keep our skillsets up and our minds fresh.
The Art & Science of Asking drills down on best practices for asking in the framework of the Asking Styles. The result is you and your team walk away with the skills and confidence needed to be more effective in asking for gifts. Gifts that move your organization to the next level. Gifts that your donors feel good about making.
"Brian's expertise is exceptional and his affable style and personal manner were exactly what we needed to ensure our volunteers felt comfortable and confident for the campaign. We didn't miss a thing having Brian's training delivered to us online from the U.S. and the cost compared to an in-house local consultant was a very pleasant bonus. I highly recommend Brian and his team."
Karen Gair, Director of Development & Community Relations
Monte Sant' Angelo Mercy College
"Brian has made a tremendous impact on our organization. He created a 6-month training for our entire national network - 50 chapters - that has been very effective in every way. The combination of webinars, group coaching calls and individual coaching calls has helped him build the fundraising skills of every chapter. He's a master trainer, incredibly knowledgeable, and has an engaging personality!"
Barbara Shaffer, Senior Director of Chapter Services
Prevent Child Abuse America
"Brian hosted two webinars for our Board members and other volunteer fundraisers. The two sessions were incredibly helpful to the group, most of whom were new to fundraising. Brian provided them with the tools to feel comfortable with their Asking Style, and the confidence to approach new donors. We're looking forward to a great year of asking!"
Emma Haberman
American Institute of Architects/New York Chapter
"Asking Matters is the first time I've ever seen fundraising training address my introverted, detail-oriented personality (Mission Controller), though I have a Masters degree in Nonprofit Management and have worked in nonprofits for 20 years. Prior to Asking Matters, I've always felt I needed to be a Rainmaker to be a fundraiser, a shoe that just doesn't fit and I can't wear well."
Sister Mary Elizabeth, Chancellor
Archdiocese of Los Angeles, 92-15
consulting/coaching
Individual Consulting: Brian provides individual teleconsulting sessions by phone or Skype. These can be one-off sessions or regularly scheduled coaching calls on a weekly, bi-weekly, or monthly basis.

On-site Consulting: Brian speaks at conferences, board and staff retreats, and board meetings on a variety of topics related to asking and the Asking Styles.
speaking engagements
Brian gives lectures and leads workshops on a variety of topics related to asking.