Fundraising Training Webinars and Courses
Interact with Brian Saber during these Live, Advanced Training Sessions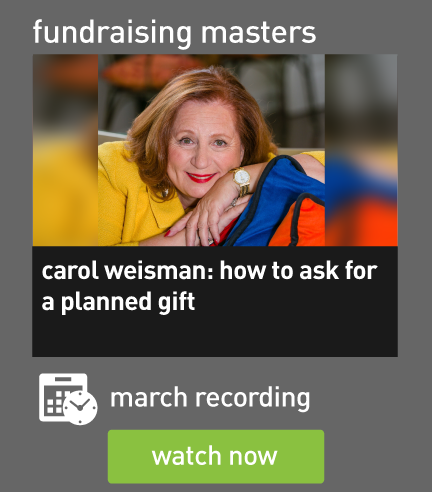 Fundraising Masters with Carol Weisman, MSW, CSP
How to Ask for a Planned Gift
There are many taboo subjects in our world. Death is certainly at the top of the list. But ask any pro what a conversation about planned giving is about and they will unanimously tell you it's about living, leaving a lasting legacy, and impacting the world, even after one has passed. But how to have this conversation?
Rubber Stamps Don't Fundraise
Get Your Board More Engaged in Fundraising This Year!
Are you beating your head against the wall trying to get your board fully committed to fundraising? Do you think your board members are not making personal gifts that represent their commitment and capacity? Do your board members begrudgingly send out invitations and solicitation letters year after year? Does everything seem to fall on deaf ears?
Here's why, rubber stamps don't fundraise! Our comprehensive online course will help get your board on track for your most successful year ever! We're even offering a FREE 2-week trial – don't miss out.