A groundbreaking new book by Michael Davidson and Brian Saber, out now!
Engaged Boards Will Fundraise!
How good governance inspires them
Available now!
learn more about the book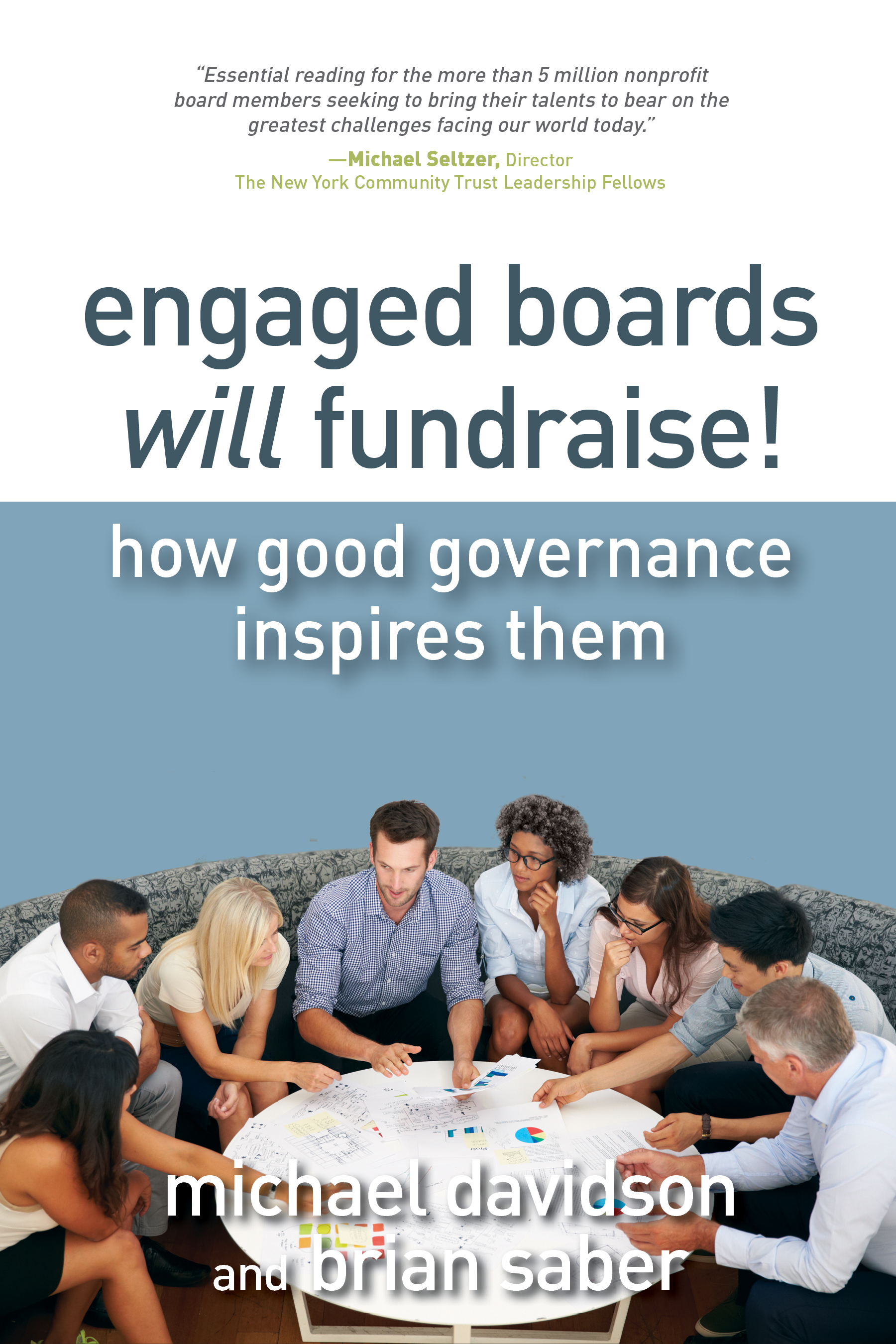 Boards and Asking Styles: A Roadmap to Success
Brian Saber's second book is out now!
---
"This book is indeed a 'roadmap' and every board member and executive director should have a copy. I particularly love how Brian talks about leadership, camaraderie, and developing everyone's personal story."
– Andrea Kihlstedt, Co-Founder, Capital Campaign Masters
---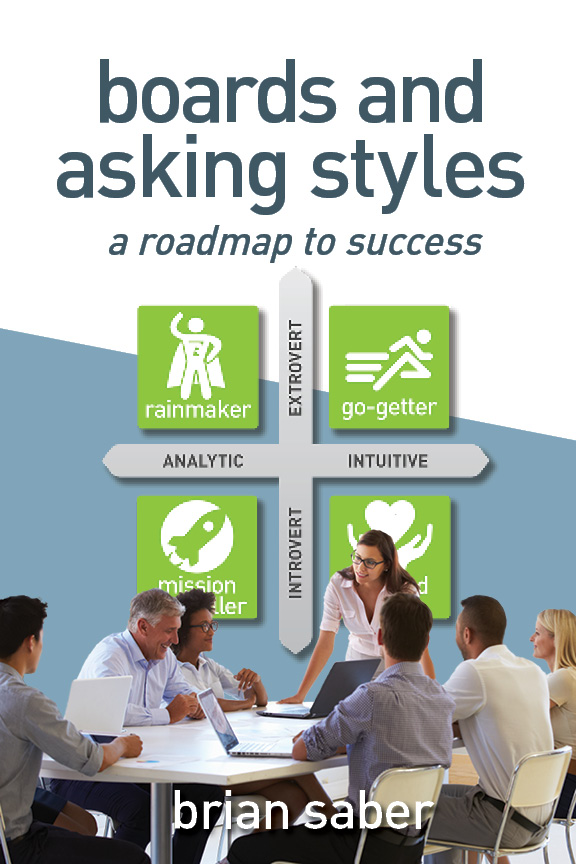 The Asking Styles Book is Out Now!
"It's the best antidote I've read on taking the fear out of asking.
It will make you successful. If you already are, it will make you more so."
-Jerry Panas
Available now!
learn more about the book