What if we invest in training our people, and they leave?
What if we don't, and they stay?

The average fundraiser leaves their job within 24 months of starting, which leaves you with two options.
You can throw in the towel and say, "what's the point in training someone who will probably leave in two years?"
Or, you can say – "wow, I might only have this person for two years. Therefore, I owe it to my team, my donors, and most importantly to the people we serve to develop the best fundraisers possible – as quickly as possible – to build the greatest relationships that lead to larger gifts and happier donors."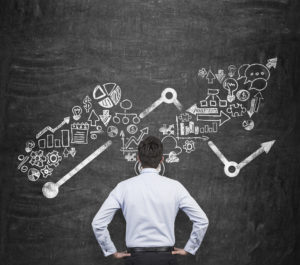 And who knows, proper training might very well lead to more content staff who feel valued and want to remain on the team.
So take the high road and be the manager you always wanted your managers to be. Invest in training your staff.
Make sense? Then the only question is what to do.
Everyone has differing opinions on what training their staff means. It could be having them spend time with a more seasoned employee or having them watch a video online or even read a book. These are all great ways to learn. Nothing, however, takes the place of structured training that's designed specifically for fundraisers.
More times than not, fundraisers have never received formal training. They may always have been expected to know what to do, and their managers were so busy doing their work that they never had the time to train them in an intentional way. The result is either mediocre performance or high turnover. How can anyone build relationships with donors when they keep changing jobs?
Research shows that employees who are trained properly, are more effective and more fulfilled in their work. Training is an investment of time and resources. When done properly the return on investment is huge.
Here are five things you should consider when evaluating your training program.
First of all, don't assume your team has been trained properly. Most nonprofits do not provide formal training.
Customize your training to match the style of the person being trained. Everyone's learns differently. Some are more analytic while others are more intuitive. One size does not fit all when it comes to training.

Training should focus on three key areas:

Mindset-all the psychological, head stuff that comes along with fundraising. Most people never took the time to understand how their thinking affects their performance.
Behavior-What is the behavior required to exceed their goals? How is the behavior tracked and how can nonproductive behavior be eliminated?
Skillsets- Like a surgeon, an athlete, a musician or a navy seal, fundraisers must continually hone their skills to continue to grow. Skills that many assume they have perfected and don't need further refining are the skills that separates the elite from the rest of the pack.

Outsource your training. Most leaders and managers are too busy to train their team the right way. Pay someone who knows how to train.
Make sure the training is reinforced. Training is about developing new habits. The latest research shows that it takes 66 days to develop new habits. Make sure your program includes continual follow-up.
Training is an investment of time and resources. When done properly the return on investment is huge. Start giving your staff the training they need – and your organization deserves – today.

Visit the Training Central with Joe Tumolo for more content from me, or check out my website. Also be sure to like me on Facebook and find me on LinkedIn!
Joseph Tumolo CAP®
find us on social media
connect with asking matters on facebook, twitter, and linkedin for more fundraising advice, news, and important updates!
X
Visit Training Central with Joe Tumolo!
See more content from Joe, a guest contributor and training expert at Asking Matters.