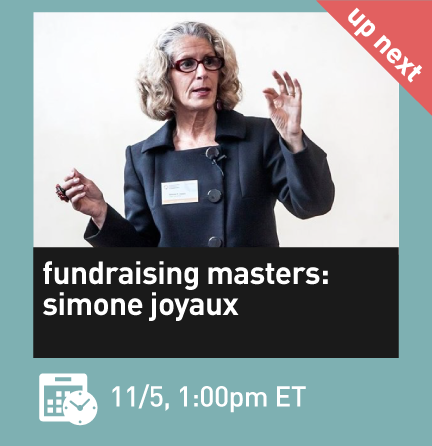 Free Fundraising Masters webinar with Simone Joyaux
Boards: The Good, the Bad, and the Ugly!
Dynamic and outspoken, Simone is the author of Firing Lousy Board Members and other important books in the field and has worked with more than 500 boards in her illustrious career. Join Brian as he interviews board master Simone Joyaux and they peel away the niceties on the subject to talk frankly and openly about boards.
want to get your board to give more?
here are some of our best resources to get you started