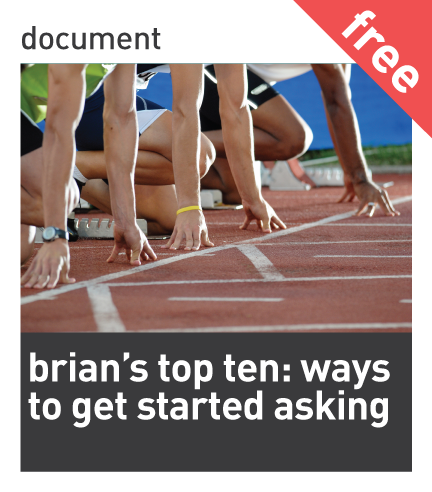 Brian's Top Ten Tips to Get Started Asking
Anxious? Can't find the time? Can't stand asking? Don't know what to do? Here are Brian's top suggestions for getting started. Sometimes you just need to jump in – here are some ways to do it. Free to view and download with any Asking Matters account!
want to ask more next month?
here are some of our best resources to get you started