On July 20th I'm launching a free online workshop called
Don't Ask, Don't Get
(
click here to sign up
). It's designed to help fundraisers – development folks, executive directors – anybody who asks one-on-one for donations for a living.
It starts next week, and I invite you to sign up here. The workshop consists of 4 webinars (recorded in case you can't attend live) and several live (and recorded) discussions that you can follow along with at your own pace. It'll help you get a whole lot more comfortable – and better – at asking for money.
In the workshop I'll teach you important lessons you need to understand when it comes to asking for the big gifts. Today I want to share three of them with you.
Getting these three things right ultimately led to the largest single donation I've ever solicited in my entire life.
Now, while I can't guarantee that if you follow these lessons you'll bring in millions of dollars like I did, I can promise that if you DON'T understand these three things you're putting yourself in a much tougher position.
The Largest Gift in Brandeis' History
I first cut my teeth in major gift fundraising in the 1990s as the head of development in the Midwest for my alma mater, Brandeis University. My primary role was cultivating and soliciting individuals, including the up-and-coming alumni base.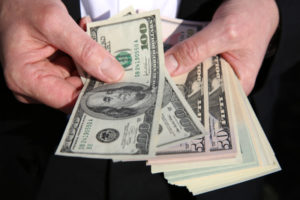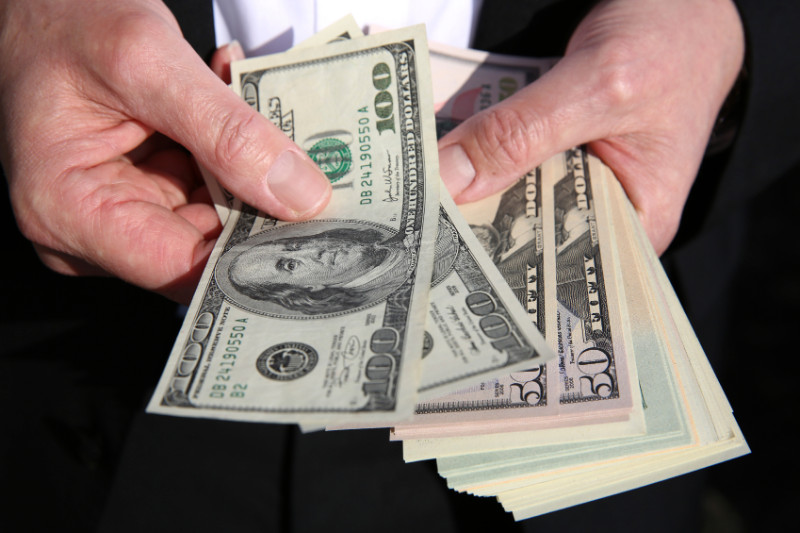 As a young university (founded in 1948), we didn't have a massive, mature alumni network. Most alums hadn't even reached 50, and the oldest alums were in their mid-60s. So we had our work cut out for us.
It was tough to even figure out who the best alumni prospects might be. Alumni giving was very modest at that point. To give you some perspective, in 1992 I closed the largest reunion gift to date, and that was only $125,000. For a university, that's not much.
One day I got a tip from two wonderful alums, Melanie and Steve, who told me a classmate of theirs, Herb, had been quite successful professionally and they wondered if he might want to give back.
Looking at the giving records I saw Herb had made exactly one gift.
For $25.
He hadn't been to a single reunion or local event. He wasn't on our radar and I couldn't imagine this could worth my time. I was busy cultivating serious potential donors!
But Melanie and Steve offered to get in touch with Herb and take him to lunch to ascertain his interest. Bingo!
Herb was delighted to hear from them. It turned out he had incredibly strong feelings toward Brandeis and was eager to give back. Melanie and Steve let me know this was for real.
Knowing Herb had great potential and was so enthusiastic, we set up a lunch with our university president when he was next in the Chicago area. It was a big lunch – the university president, me, Steve, Melanie, and Herb and his wife.
It couldn't have gone better. Immediately after, Herb made an unsolicited gift of $25,000. Herb had become what we call a "hand-raiser!"
We continued to communicate with Herb that year, and through our discussions it was clear he and his wife wanted to give back in a bigger way. I learned Herb had a particular fondness for the arts, and in particular the theater, in which he had been involved as an undergrad.
So we invited Herb and his wife to campus for a tour, to meet with key leadership, and to discuss a gift with the president. At the end of a day on campus, the president met privately with them, presented his proposal, and asked them to consider it.
They said they were positively inclined but needed a bit of time to think about it. A bit of time it was. Within just two weeks, we were in the process of finalizing an agreement to rename the theater for them… in exchange for a multi-year commitment of $3.5 million. We had just landed the largest alumnus gift in the history of Brandeis.
3 Key Insights to Raise Big Bucks
Insight 1: Use volunteers well. Volunteer leaders are invaluable in providing information and opening doors. Staff often knock their heads against the wall getting volunteers – especially board members – to ask for gifts. While most will never do this well and cringe at the thought, volunteers are great at providing information about those they know and at opening doors to find out if people are interested.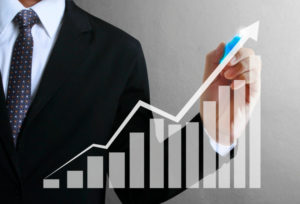 Insight 2: Past performance is not a clear indicator of future potential.We must avoid sorting through prospect and donor lists mechanically. We've all heard stories of consistent, small donors – or even non-donors – who leave large bequests. Frankly, it happens all the time. Just recently I finished a campaign where the lead donors, who gave $1 million, had previously only given $5,000.
Insight 3: It doesn't necessarily take any more time to solicit a large gift than a small gift. There's this misconception that large gifts come after years of work and a ton of meetings. Time and again I see this proven wrong. In fact, the $1 million gift I referred to above took exactly two meetings, whereas one of the $50,000 gifts took eight meetings. And some of our five- and six-figure gifts came from those involved for only a few years.
It Takes a Village
Want to know how much money I've raised in my career? Who knows?
Which leads me to a "bonus" insight. It usually takes a village to raise the big bucks. It's not about ego and who raises what. It's about what we can do together.
When we got the $3.5 million gift from Herb, I was delighted to be the manager of the entire process and to be included in almost every meeting. But it was no less a personal success because I didn't do it alone. We had our two key volunteers, the president and other key leaders, and other fundraising staff playing important roles.
We did it as a team, and I'll always be proud of that.
Come Join Me on July 20th
As I mentioned earlier, I've got a free online workshop starting July 20th called Don't Ask, Don't Get.
Anybody who goes through the workshop and applies what he or she learns will become more comfortable and effective asking for major gifts – including those from institutions. You can do it on your own time and it will make a tremendous difference for you.
I invite you to register here.