While being prepared for the solicitation meeting itself is important, preparation has to start before you reach out to set up the meeting. There are two reasons for this.
First, when you reach out to a donor or potential donor, the more you know about the person the more you can engage her in a dialog. You'll have more pertinent information to share about the organization, and your knowledge about her will make an impression.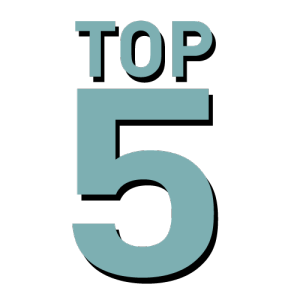 This is particularly important for new prospects – those who have never given and have only a tangential relationship to your organization, who need to understand why you're reaching out. If they don't see the strong connection and rationale for your proposing a meeting, they'll see your efforts as cold calling. We all know what often happens to cold callers.
Second, though you're reaching out to set up a meeting, your call or email (or text) could turn out to be the beginning of the solicitation meeting itself. Some donors will decline to meet but be willing to discuss a gift.
If you're communicating by email (or text) you can set a time to talk by phone and take the intervening time to prep for it, though that might be brief. If you're talking by phone, your donor may very well want to have a gift discussion then and there. You'll be unprepared if you haven't done your homework.
Therefore, much of your homework has to be completed before you reach out to set up a meeting. Here are my top five preparation tasks:
1. Answer the question "why would the donor give, and give now?"
What's the rationale for the donor? If the donor asks you why she should contribute, what would you say? Remember, it's not enough that your organization has a vision. Why would fulfilling that vision matter to this particular donor? And why is their gift important now as opposed to next year? What's the immediacy? The more you can focus on meeting the donor's emotional and philanthropic needs, the more likely you are to get a gift.
2. Answer the question "why would the donor meet with me?"
Many donors will give even without meeting. We know those gifts tend to be smaller so meeting is very important from our point of view. But why would your donor meet? Is it out of loyalty to the organization? Or has someone you know in common recommending she meet with you? Or is it because she hates to disappoint? What's the strongest case you can make for meeting rather than discussing a gift by phone?
3. Know the donor's complete history with the organization, and as much as possible beyond it.
It's true that knowledge is power. The more you know about the donor's history – with your organization and beyond – the stronger your request to meet will be. We all want to feel seen and heard. If you've done your research, and can reference their various connections and interests, you'll make a great impression.
4. Have an exact amount in mind to request and the rationale for it.
You must always ask for an exact amount. No ranges. No open-ended requests. And you need to have this amount in mind when reaching out. Some donors will decline to meet, but offer to contribute, and might ask, point blank, "what did you want to ask of me?" If you're on the phone you'll have no option but to answer that question immediately. If by email you can take a breath and come up with something, but don't take too long as the donor might be watching her inbox for a response!
5. Practice your unique case for support.
Do you have a compelling story that is unique to what excites you about your organization? Can you tell it fluently, starting with what's most important? Will you sound authentic when you share your story – your case for support? People give to people, and your donor will want to hear your excitement and authenticity. This is critically important preparation if you reach out by phone. You shouldn't wing it, no matter how comfortable you are. Always practice before picking up that phone.
Never forget if you get a meeting you're very likely to get a gift. So being prepared when setting up meetings is as important – if not more important – than being prepared for the meeting itself.
Brian