"I'm great at building and maintaining relationships, but I can't remember dates, budgets, or stats to save my life! It wasn't until I learned about the Asking Styles and that I was a Kindred Spirit that I understood that I don't have to be everything to be great at my job and make an impact. This has led to much less stress which means I'm more present, confident, and authentic with donors and prospects – something that means very much to me and that leads to greater fundraising success for the organization."
Sarah Janzen, Major Gift Officer, California Academy of Sciences – San Francisco, CA
Do you want to get out more to ask? Do you want to be more successful when you're out? This video guarantees to help you do just that!
Master asker Brian Saber will take you through the entire process from choosing the right prospects to following up after an ask in this exclusive web-training session.
Dig in deep as Brian explores your Kindred Spirit Asking Style. Understand how your Secondary Asking Style – Go-Getter or Mission Controller – influences how you might ask most comfortably and effectively.
An amazing value at only $19!.
Here's what you'll learn
Play to your strengths and work on your challenges
Apply your Style to the Five Steps of the Ask
Learn how to partner effectively with the other Styles
Here's what you'll get
Access to the video training
Training worksheet
Top Eight Kindred Spirit Asking Tips
An Intentional Conversation Outline
Conversation Questions for Cultivation & Solicitation Meetings
Top Ten Ways to Get Started Asking
Segue to the Ask Guidelines
Want to start asking more effectively this year?
"Applying the Asking Styles has really helped us. We're at 85% of our staff-derived revenue goal with 4 months to go in the fiscal year; last year at this point, we weren't quite at 50%!"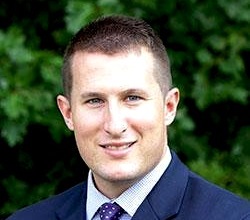 Scott Koskoski
Former Director of Major and Planned Gifts
Morris Animal Foundation, Denver, CO