Want more help with your board? Check out Fundraising 101 for Board members – there is still space available for next week's sessions! This webinar is designed to give board members a fuller understanding of how they can best impact their organization and feel more empowered to go out and help.
For 15 years I've harbored a secret wish. My one wish for the non-profit world.
If I could snap my fingers I'd have every board member sit on one board only… and give 75% of his or her charitable gifts to that board. I can dream, can't I?! Here's why…
Board members would feel like investors.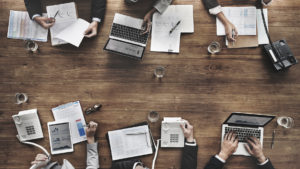 We talk about how to get our board members to feel truly vested in our organizations, yet how can they when their attention and their giving is so spread out? Imagine how much they'd care if they were putting almost all their charitable gifts in one place. They'd have a lot at stake.
Board members could stop the painful quid-pro-quo fundraising.
What a gift that would be! I've never met a board member who likes all that quid-pro-quo fundraising – every gift to your organization means a gift he or she makes to someone else's. And then your organization has all these gifts from people who don't care…
The board would have incredibly synergy.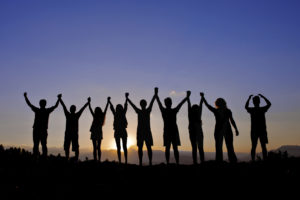 Imagine how much time they could devote, and how hard they'd search for appropriate new resources. Everyone would sense the commitment of being fully vested. Imagine how rich the board discussions would be and how different their long-range views would be.
It would make sense for staff to devote significant time to the board.
Boards take a tremendous amount of staff time no matter how you slice it. When board members only represent a small percentage of resources, how much time does it make strategic sense to devote? The fiduciary and leadership piece is very important, but that can often feel like a burden and get in the way of other important staff work (we're being honest here!). If board members represent a significant share of the resources, the time spent becomes more valuable and strategic.

What do you think? Wouldn't you like a board like that? Obviously it's a dream, but short of that here are some steps to take:
Be clear about your fundraising expectations in your board prospectus, job description and board policies. Organizations tend to be much clearer about other board duties and fudge these in the hopes of not scaring anyone off.
Have a strong, board-led, individualized board solicitation process. Have each board member solicited one-on-one, by a leader of the board, for a personally significant gift.
Don't beg people who sit on numerous boards to sit on yours. If they're loyalties are that divided and they're doing you a favor by sitting on yours, you'll never get anywhere. And it's rare that someone sitting on a number of boards is truly inspired to be on yours as well.
Convince your board leadership that those who have capacity and continue to not give personally significant gifts might be better suited to committee work, founders boards, etc.
At the end of the day, why would someone sit on your board and give their time to your organization, but give their money elsewhere? It would be like giving our time and efforts to our children put not investing our money in them.
Who would consider that?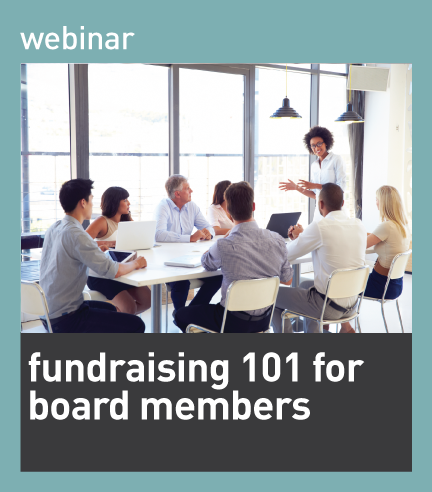 Fundraising 101 for Board Members
This webinar is designed to give board members a fuller understanding of how they can best impact their organization and feel more empowered to go out and help. Your board members will learn:

Why it's so important that every board member make a personally significant gift that will vary based on his or her capacity.
How a strong board manages the board solicitation process itself and incorporates that into an annual review process.
A stronger understanding of the asking process and how to make a case for support that plays to their strengths.
Why every board member must to be involved in fundraising.