Dear [First Name],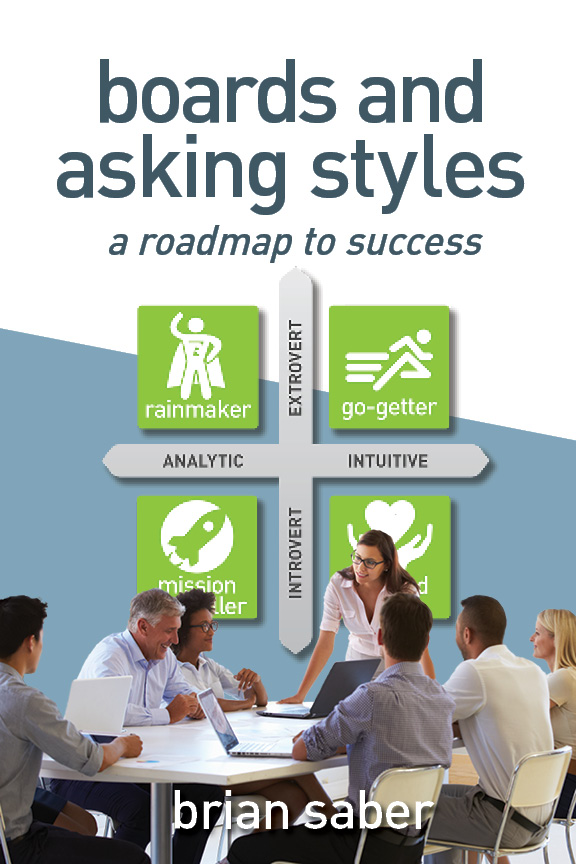 I'm delighted to share the chapter on board leadership from my new book, Boards and Asking Styles: A Roadmap to Success.
Serving as a board or committee chair requires a good deal of time and talent. Being a good leader means keeping your eye on the prize, delegating appropriately, creating unity, and much more. It requires a wide range of skills and every leader has strengths and weaknesses. No one has it all, and the best leaders are self-aware and surround themselves with people whose skill sets complement theirs.
Your board and committee chairs' Asking Styles will give you a sense of their strengths and challenges and how to help them do their best work.
By the way, you can still order an inscribed copy of my book and get free shipping, but only until December 7th, and only through our website.