Dear [First Name],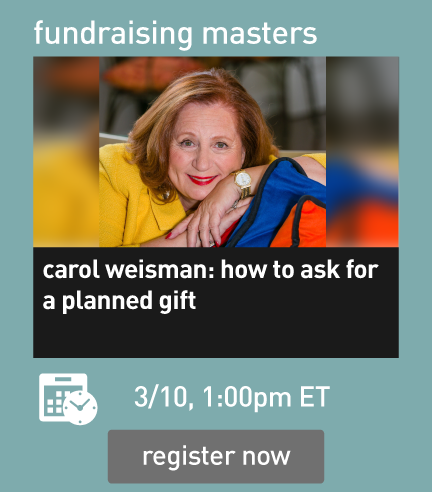 There are many taboo subjects in our world. Death is certainly at the top of the list. But ask any pro what a conversation about planned giving is about and they will unanimously tell you it's about living, leaving a lasting legacy, and impacting the world, even after one has passed.
But how to have this conversation? Join Fundraising Master Carol Weisman to learn:
Who to ask
How to ask
The questions to ask
The words to use
Who you might take with you
…and the phrase that pays
This FREE webinar will take place on March 10th at 1pm ET. All registrants will get a link to the recording, so register whether or not you can attend live!