Poll: What is the hardest part of incorporating stories into your work?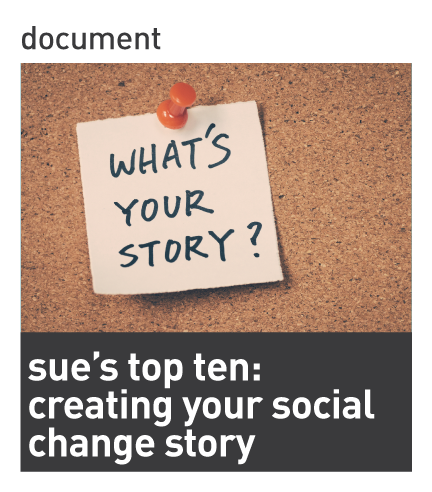 Download Sue's Top Ten: Creating Your Social Change Story
Stories are important. But do you know how to create a story that is both comfortable to tell and effective in delivering results?
Download my Top 10 to create your own story that's worth telling, remembering and sharing, for free!