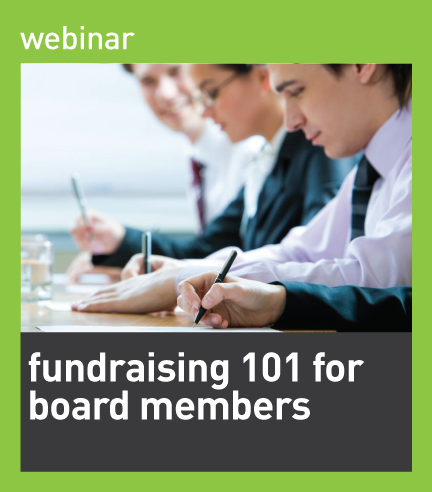 Fundraising 101 for Board Members
This webinar is designed to give board members a fuller understanding of how they can best impact their organization and feel more empowered to go out and help. Your board members will learn:

Why it's so important that every board member make a personally significant gift that will vary based on his or her capacity.
How a strong board manages the board solicitation process itself and incorporates that into an annual review process.
A stronger understanding of the asking process and how to make a case for support that plays to their strengths.
Why every board member must to be involved in fundraising.