Thanksgiving and leftovers, food comas, Black Friday madness, and Cyber Monday shopping sprees, all followed by a glut of holiday tunes on the radio and TV ads pushing the latest gadget or toy. It seems more like the "season of excess" rather than the "season of giving." Wouldn't it be great if it were the "season of money flowing through our doors" instead?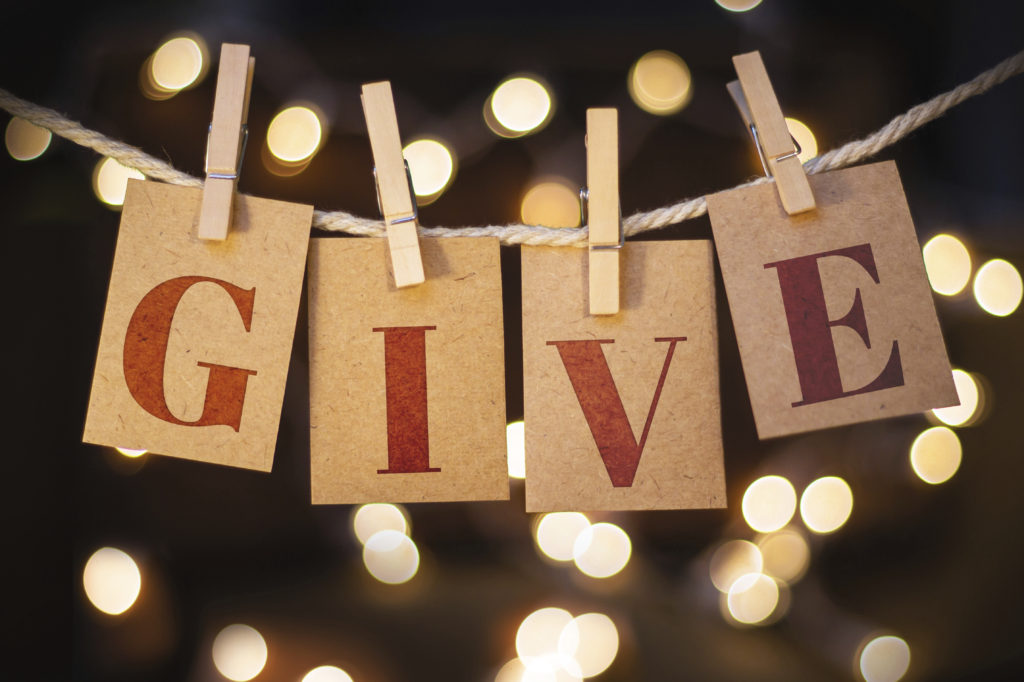 Some experts estimate that as much as 50% of all annual giving is made during this time of year. Those same nonprofit experts also note that as much as 22 percent of online giving is done during the last two days of the year—and that's just in the U.S.! When you consider that giving in the U.S. tops $350 billion annually, that's a lot of donations given at this time of year.
We all know the donations aren't going to just pour in without a little effort on your part. What's the secret of drawing in more of that $350 billion to your nonprofit? Stories. Stories are the secret. And, not just any story … your story … the one that you are uniquely qualified to tell.
Why are stories necessary?
You might be thinking, "if people are already primed to give, why are stories necessary?" Actually, it's not business as usual during the holidays, so stories are even more important now. Stories help you get noticed; they set you apart from a sea of look-and-sound-alike organizations. They engage, hold attention, create emotion and empathy, relevance and context. And effective stories? Effective stories persuade and influence behavior
Previously we covered the basics on creating effective and compelling stories. Be sure to download Sue's Top Ten: Creating Your Social Change Story. Now, let's explore creating a story that's only yours to tell. Where do we start? Well, with any story, it's generally a good idea to start at the beginning. And the beginning is all about finding the best story to tell.
Finding Your Story
How will you know you've found the right story? It will sound like the answer to the question "why do I believe in this organization? I know it's great and all that, and we do good work, but WHY do I believe?" The story is your answer. It will make you fist pump the air and say, "that's what I'm talkin' about!"
It may be the first story you ever heard about the work of your nonprofit, or it might be the latest story you heard. Or somewhere in between. It might be a story whispered to you by a client or one that was shouted from the rooftops by a staff or board member. Whatever story you choose, it MUST be one that resonates with you. One that makes you tear-up or burst from the joy of having changed a life, or by the eloquence of a special piece of art.
Once you've found that just-right story, it's time to fold in your WHY. Here's an example of how to include your special connection:

I recently learned about Nadia. She's 9 and has the cutest braided hair and she wiggles all the time. She wanted to dance so much … you could almost see the desire burning in her. When she found out that we were sponsoring her to take a dance class, she was so happy she shrieked with joy and her mother cried. I recall how much my mother wanted to dance … all her life she wanted to be formally trained as a dancer but never had the chance. So, for us to be able to give Nadia that chance that my mother never had? That was pretty special. You can bet I'll be in the audience at her first recital.

Be Authentic
The second step in making this story your own is to be authentic. That's pretty easy when you've spent the time to identify the "why" in your story. It's about being genuine and connecting your personal values to those of the organization. It's not about telling your story perfectly, but about telling it imperfectly and genuinely, with all the emotion that comes with sharing something that's intimate and personal.
Another tip for making the story your own is to listen to your audience. Their facial expressions and body language are important clues for how your story is being received. If your listener shows interest in a particular aspect of your story, mention it; engage them in conversation. Say for example, "I noticed you seem to like the idea of a community garden, have you had experience with one before?" You then can focus on the parts of your story that really resonate with your listener. You can then guide your listener to ways she can help enrich her own experience with your organization and the community it sustains.
Set Your Organization Apart this Season
Earlier we talked about the fact that compelling stories will set you and your organization apart from all the other organizations asking for money in the coming weeks. People's ability to care is compromised by the overwhelming need that is typically showcased during the holidays coupled with the bombardment of their senses from all of our media and social media outlets. Take a moment to craft a story that is so personal to you that people have no choice but to pay attention and be rejuvenated when they hear it. Your number one job as a storyteller is to make your listener care.
Free Download:
Sue's Five Ways to Make Your Story Personal and More Effective
download now
P.S. As we all know, it's less expensive to maintain our donor relationships than to create new ones. Consider using tomorrow's #GivingTuesday as a chance to celebrate your donors instead of asking them to give again. Download my Six Fun (and painless) Ways to Usher in the Giving Season and read my full blog about stewarding donors through #GivingBackTuesday.
Visit The Story Corner with Sue for more blogs and downloads to help you with sharing stories.