Dear [First Name],
I am so proud to announce the publication of my second book, Boards and Asking Styles: A Roadmap to Success.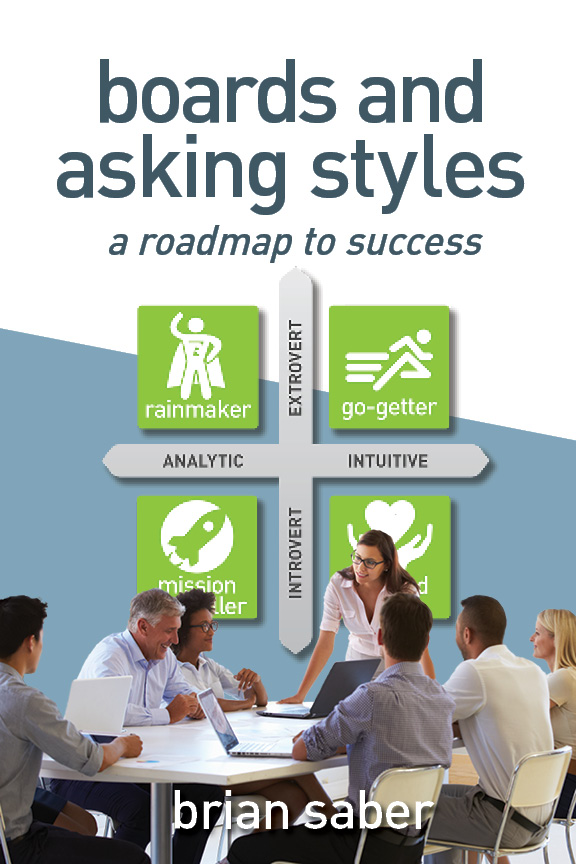 For more than 35 years I've been working with nonprofit boards, helping them make the biggest impact they can. Today that impact is more important than ever as so many of our dearest organizations struggle for survival.
This book will be a quick win for you and your organization. I've written it directly to board members, but everyone working with a board will learn from it.
In the book, I use the Asking Styles to help you navigate board service individually and collectively.
Get Your Inscribed Copy Through November 20
For the next two weeks I will personally inscribe copies of Boards and Asking Styles, and ship them for free. If you'd like an inscribed copy (or multiple copies each with an individual inscription) click below:
You can also buy the book or ebook at Amazon.
---
Coming to an Electronic Device Near You: My Virtual Tour
From the comfort of your home or office please join me as I read from the book, talk about key concepts, and answer questions in Zoom conference rooms. No purchase necessary. There are four dates to choose from.